During the conference we have two very exciting projects to share with you. These will tickle your senses, make you look at yourself through different eyes and make you look back to the days where games where cracked and digital identity and ownership didn't exist.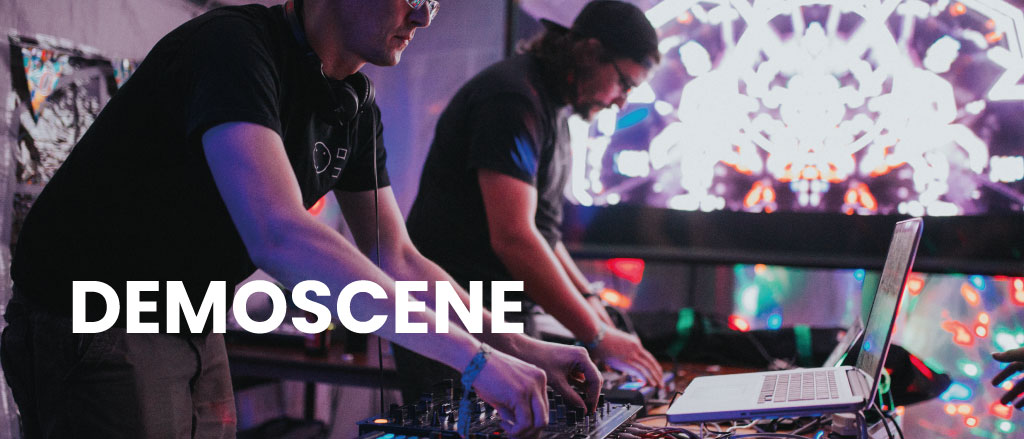 The Demoscene
Wait, what's the Demoscene? It's about demonstrating talent and skills of coders and capabilities of computing machinery. Demosceners produce Demos, digital audio-visual works rendered real-time by computer programs. Sceners strive for entering their programmed productions in a competition – a Compo – at a Demoparty. Self-limitation fuels creativity: Contributed programs compete in categories, with e.g. file size limits (size coding), hardware restrictions or historic computers (Commodore C64, Amiga, Atari ST, etc.). Demos are released live at these events, where they are celebrated and voted on by all visitors. The Demoscene is an internationally active digital subculture, rooted in the home computer revolution in the 1980s but vibrant to this day. Sceners are strongly attached to their Demoscene, there is a tremendous amount of identity, history, emotion, and community. No wonder it is recognized by UNESCO as intangible cultural heritage of mankind in Finland, Germany, and Poland!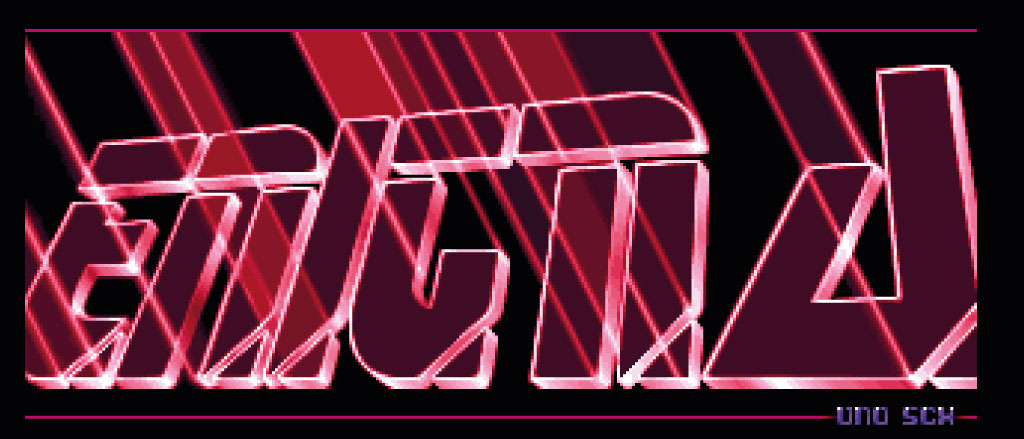 Stop talking, show me the Demos! Demos are very hard to describe verbally, they are an audio-visual experience and are best enjoyed live at a Demoparty. But you can watch video recordings of some famous Demos at MyData Conference 2022 at the Demoscene exhibition display in the hall. A Demoscener will be around (look for André 'kudrix' Kudra) to answer questions you might have. Expect to be invited to a Demoparty! kudrix will also be giving a brief Demoscene intro in his session Pingala – Generative Creation in Schools which has projects of the Swiss Demoscene association Echtzeit as focus (Wednesday, 22.06.2022 at 15:10 EEST at the Vastuu Group Stage).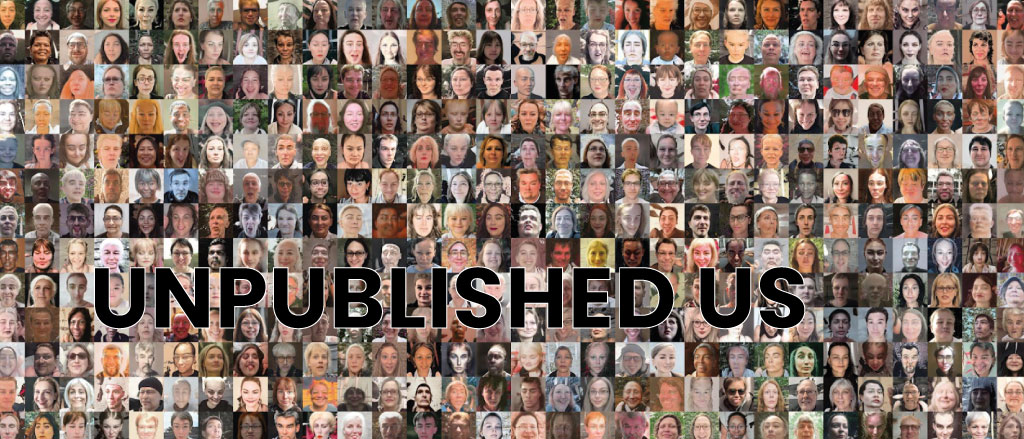 Unpublished Us
There is always more in us
Unpublished Us is an experimental long term art project, to establish a safe and privacy-preserving archive of unpublished self-images. It aims to document and archive the sides of humanity that are not subject to publicity.
The purpose of Unpublished Us is to collect, document and bring to public human expressions that would remain unpublished and -documented. This is possible through recent developments in computation. Machine intelligence has gained the ability to create new faces of people, in essence, selfies of people that do not exist. The faces are produced by an algorithm "looking" at thousands of selfies, eventually learning to create its own hyper-realistic pictures of artificial humans. The collected unpublished selfies are seen by no-one but the computer software that "looks at them" and tries to create entirely new faces out of them.
Unpublished Us consists of a privacy-first designed database of unpublished selfies, a safe space, and ritual for submitting private self-images, an algorithm generating new images based on them and a series of exhibitions of the image and the process itself.
Artist
Unpublished Us Unpublished Us is initiated 2019 by Sami Lukkarinen and Roope Mokka and It is produced in collaboration with cultural institutions and experts in technology, spatial design, and spiritual practice.
Sami Lukkarinen, An artist who has been painting internet published self-portraits since 2004. His paintings are collected by private collectors and museums alike and
exhibited regularly. Roope Mokka, A futurist specialising in the connection between social fabric and technology machine for nearly two and a half decades. He is the founder of the think tank Demos Helsinki.
Mikko Kalsi, An IT systems specialist. He manages software development in this project.